Youth Acolyte Corps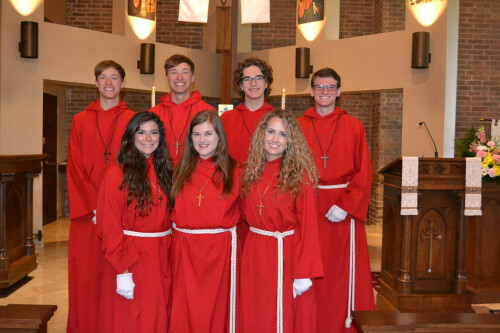 Worship
The Acolyte Corps offers youth (6th - 12th grade) the opportunity to get involved in Worship services by processing with the cross and candles, reading scripture, assisting in the administration of the Holy Communion, etc. Acolytes commit to serve on a regular basis under the direction of a lay leader on Sunday Mornings and at special services. New Acolytes are required to attend a 3 week training session lead by the Sr. Acolytes. New Acolyte Training takes place in August of every year before school starts.
If you have questions or are interested, contact Mitch LeJeune
For Acoylte schedules click here.