Welcome! Our goal is to help our children become true disciples of Jesus Christ by: building relationships with them, being examples for them and teaching them God's Word.
Jesus said, "Let the little children come to me, and do not stop them; for it is to such as these that the kingdom of heaven belongs." And he laid his hands on them. — Matthew 19:14-15
SUNDAY SCHOOL
Children's Sunday School
family registration form 20-21
Music for Easter: "Christ Arose! Hallelujah!"
Words and music by Natalie Sleeth, directed by

Children's Choir Director Angela Stengl, accompanied by David Horn
Other Children's Programs
Nursery (newborns - 5yrs old)
Our Nursery is OPEN!! We can care for children aged 0 to 5 years old on a first come, first served basis. Our nursery workers will be masked, and we have a medical grade air purifier in the room. Parents are asked to sign in from the hallway.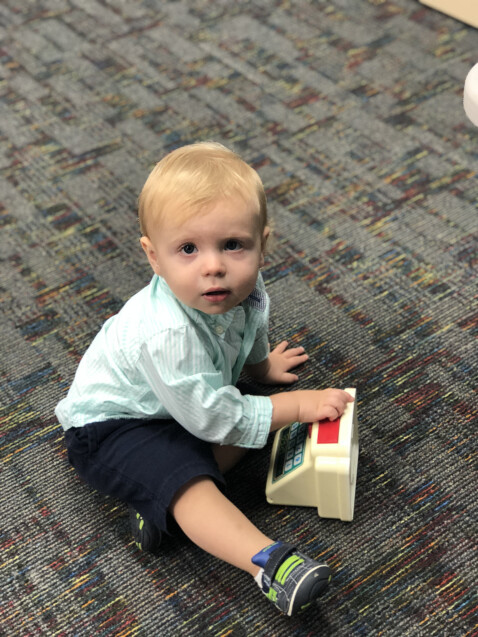 Children's Church available ONLINE
At St. Dunstan's, we strive to help our children to understand our lessons and prayers, as well as to learn the meaning woven into all aspects of our church service. A large congregational service geared towards adults can be overwhelming to smaller children. We offer Children's Liturgy now online. This "Kid's Church" is for children ages 3 through 3rd grade. Children's Liturgy is an age-appropriate simplified version of our service: Gospel lesson, sermon, prayers, offering, and peace.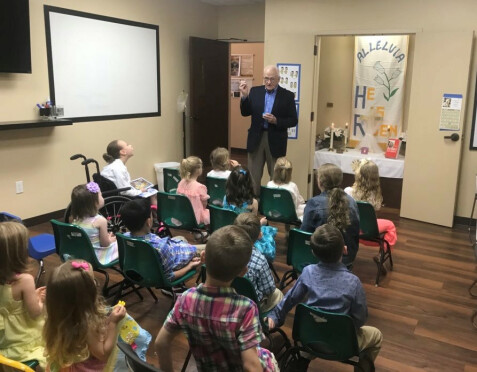 God Rejoices for Amazing Children with Exceptional needs (GRACE)
The mission of GRACE ministry is to share God's love with children who have special needs, and to enable them to become an active part of God's family.
Unfortunately, during this time of pandemic and keeping the safety of our charges in mind, we are unable to offer this ministry. GRACE will resume when health guidelines and sanitation practices can be fully implemented.
Safety
All volunteers that work with children are required to submit to a thorough background check and attend training. If you are interested in volunteering, please contact Sarah Quiroga.