Brotherhood of St. Andrew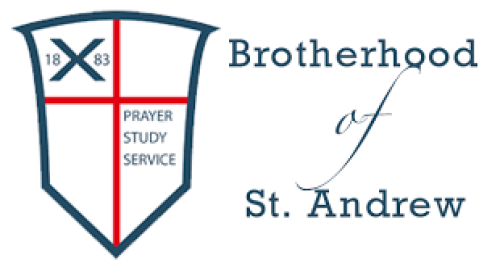 Outreach
The Brotherhood of Saint Andrew is an international men's ministry to men and boys in the Anglican/Episcopal Church. The Brotherhood was founded in 1883, and was incorporated in 1908 by an Act of Congress, signed by President Theodore Roosevelt. The Boy Scouts of America, and the Brotherhood are the only two organizations incorporated by an act of Congress. The incorporation of the Brotherhood reads: "The sole purpose of the Brotherhood is the spread of Christ's Kingdom". The mission of the Brotherhood is to bring men and boys into the deepest possible relationship with Our Lord Jesus Christ by following the rules of prayer, study, and service.
The St. Dunstan's chapter of the Brotherhood of St. Andrew meets every other Saturday at 8:00 AM in the Bentley Educational Building.
Contact Gary Drum 281-651-8811 ( ) for more information.
Brotherhood of St. Andrew Golf tournament link