Street of Shoppes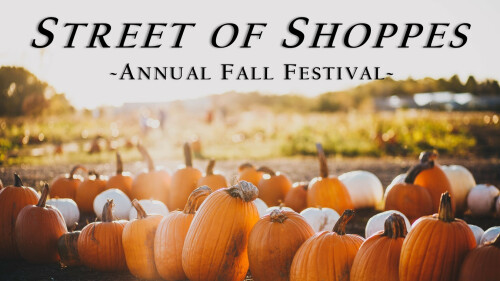 Crafting
Street of Shoppes Craft Group is a fellowship ministry for anyone who wishes to join. All year long a group of crafters prepare items to sell at our huge fall bazaar called Street of Shoppes. The crafters meet each Wednesday morning in the Education building 9:30am-12:30pm January- October for fun, fellowship and to exercise their creativity. All are Welcome.
In addition to the annual Street of Shoppes Festival that brings in many members of the community, there are also inside sales for our church community or anyone visiting. These sales occur in Springtime, Thanksgiving, and Christmas. All proceeds from the Craft Group sales supports both In-reach and Outreach programs.
If you have a talent for knitting, crochet, sewing, quilting, paper crafts, or any other talents not mentioned, we are open to suggestions! Please contact Ann King ( ) or Mary Louise Anderson ( ).
Our 2022 Street of Shoppes Festival will be Friday, Oct. 28 & Saturday, Oct. 29. More information coming soon! Check our the webpage www. saintdunstans.org/streetofshoppes