Welcome! Our goal is to help our children become true disciples of Jesus Christ by: building relationships with them, being examples for them and teaching them God's Word.
Jesus said, "Let the little children come to me, and do not stop them; for it is to such as these that the kingdom of heaven belongs." And he laid his hands on them. — Matthew 19:14-15
SUNDAY SCHOOL
Sunday School starts at 10:15 am in the Bentley Education Center (BEC).
Toddler (ages 2-3 yrs) | Catechesis (ages 3-3rd grade) | Club 45 (4-5th grade)
Parents (or grandparents) check-in at the sign-in attendance sheet at each classroom door. Class time often ends in prayer, so we ask parents to wait in the hallway until class is ended. Parents are welcome in the classroom at anytime.
Sunday School for children age 2. Every Sunday the children learn about one story from the Bible. To help them learn, the kids enjoy Bible story time, crafts, & coloring sheets to match the Bible story, and snacks (typically juice boxes & gold fish). Toddler's will learn lessons from "The Beginner's Bible: 30 Timeless Lesson for Preschoolers".
The Catechesis of the Good Shepherd program is an alternative approach to religious formation of children. Inspired by the teaching principles of Maria Montessori, the program seeks to reveal the deep need present in each child to be in relationship with God. Central to the Good Shepherd program is the Atrium classroom where children connect with church life through role play, and use models to explore Bible stories. One of our St. Dunstan's Teacher/ Catechists explains about the atrium:
"It is wonderful to see the pride the children have in their room and the respect they have for their special area, called the atrium. This is the place where they can talk to God in their hearts and minds and God can talk to them, as they learn. Our room is set up with an altar that is their size, so they can experience the things they see in church first-hand through hands-on experience and learn the meaning."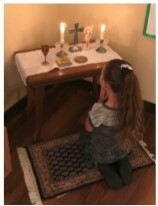 Some of the things you notice in the Atrium classrooms are: Soft lighting, candles, quiet voices, freedom of movement, meditative work, and careful handling of materials.
Sundays include a presentation (lesson) in which the Catechist presents a new Christian message. Sunday presentations end with prayer. Children are encouraged to offer prayers, aloud or in their hearts.
Presentation Materials in Level One Atrium (age 3-5)
Basket of Bibles in different languages
Child-sized Altar
Resurrection model and figurines
Wooden Liturgical calendar
Prayer Table
Model & figurines of The Last Supper
Topographical Map of Israel
Baptism materials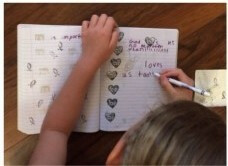 Presentation Materials in Level Two Atrium (grades 1st-3rd)
Prayer Journals
Time line of the Kingdom of God
Wooden books of the Bible
3-D Model of Jerusalem during Holy Week
Model of Parable of Good Samaritan
Pin maps of Israel in Jesus' Time
Miniature environments representing parables and Biblical stories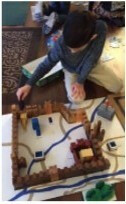 Sunday School for our Fourth and Fifth graders. We use a variety of curricula to study the Bible and how it relates to their daily lives, such as "Kids Travel Guide to the Armor of God" and "Dr. Jones and the Secret of the Lost Keys" the life of Moses with an Indiana Jones flair. Throughout the year, the children participate in a variety of Outreach Projects to help others in the community. This year they created Christmas cards and Easter cards for our elderly parishioners, which were mailed out to these shut-ins.
Other Children's Programs
Nursery (newborns - 5yrs old)
We provide a caring environment for infants through age five that is staffed with professional childcare workers. New families will need to complete a "Child Information Form". Parents will be alerted through a mobile app if they need to return to the nursery for any reason.
The Nursery is open Sundays from 8:30am – 12:15pm during the 9:00am and 11:00am Sunday morning services. The nursery is located in the north end of the Bentley Education Center (BEC). Childcare is also provided for other services and events, such as Sunday evening special services and programs.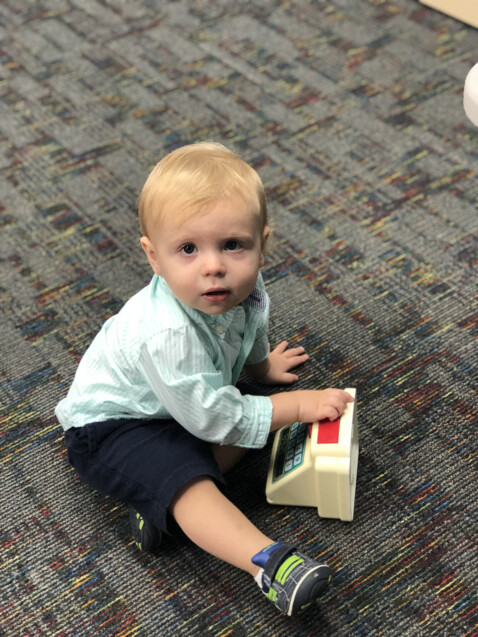 Children's Church during the 9am service
At St. Dunstan's, we strive to help our children to understand our lessons and prayers, as well as to learn the meaning woven into all aspects of our church service. A large congregational service geared towards adults can be overwhelming to smaller children. We offer Children's Liturgy during the 9:00am service in the Nave. This "Kid's Church" is for children ages 3 through 3rd grade. Children leave the service before the Bible readings, exiting with their adult Liturgy Team leaders to the Bentley Education Center. Children's Liturgy is an age-appropriate simplified version of our service: lessons, kid's sermon, prayers, offering, and peace. The children rejoin their families midway through the service just after the Sermon and Announcements in time to have communion with their parents.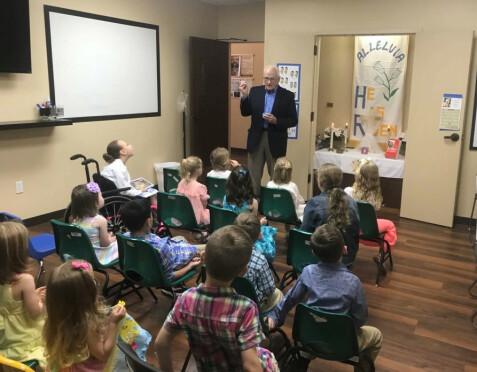 God Rejoices for Amazing Children with Exceptional needs (GRACE)
This year-round Sunday morning program is available during our 9:00am worship service. GRACE Family Ministry provides an appropriate worship and learning atmosphere for children with special needs – while providing their parents and family the opportunity to worship and serve in other ministries on Sunday mornings. GRACE is available during our 9 am worship services and our Sunday School hour. A team of church volunteers and paid staff provide supportive and caring experiences for the special needs children. GRACE ministries is equipped to serve children with mild to moderate disabilities. The mission of GRACE ministry is to share God's love with children who have special needs, and to enable them to become an active part of God's family.
Safety
All volunteers that work with children are required to submit to a thorough background check and attend training. If you are interested in volunteering, please contact Louise Durnell.